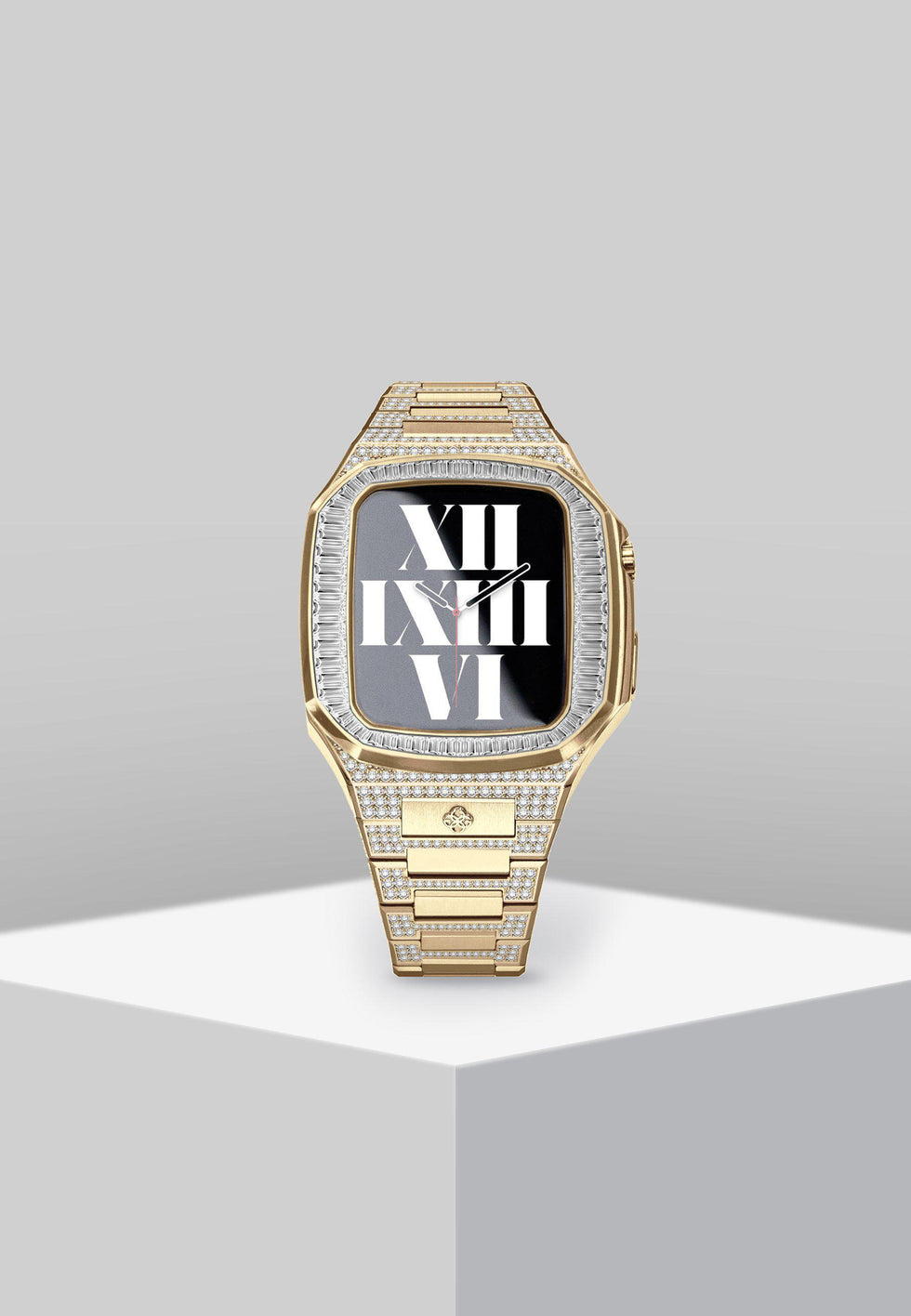 【44mm】 Apple Watch Case - EV44 RAINBOW
PRODUCT INFORMATION
| This product is a pre-order product.
This product is scheduled to be delivered simultaneously around the world at the end of January 2021. Since it is a limited production of 999 bottles worldwide, we recommend that you consider it as soon as possible.
* Reservations will be completed at the time of payment completion.
* We cannot accept cancellations after booking due to late delivery or other reasons. Please understand in advance.
Our store Principe Prive is the only japanese import agent of GOLDEN CONCEPT.
| product details
The EV44 Rainbow consists of a bezel set with baguette-cut Swarovski crystals. Colored in beautiful gradient colors, each crystal is individually cut and set by a master jeweler to perfectly fit the case.
You can easily attach it to your APPLE WATCH by simply stopping the supplied screws. It is finished in "luxury watch" which does not seem to be APPLE WATCH.
A regular Apple Watch,Work, party, workout, etc.We're creating a case that can be turned into a watch that can be worn at any time。 This classic design matches any lifestyle.
Made in the same manufacturing method that the Swiss watch industry has used for centuries, this watch with a timeless design, the case is made of sturdy 316L stainless steel and the surface is expertly hand-polished by skilled craftsmen, giving the APPLE WATCH a special and universal look.

GOLDEN CONCEPT 44mm Apple Watch Caseis limited to 999 pieces worldwide, each with a unique number engraved on the temple.
※ This product will be sold in the case alone. Please note that the Apple Watch body is not included.
| Specs
Compatibility:44mm APPLE WATCH Series 4、5、6and SE.

CASE:316L stainless steel
Case size:42mm x 46 mm
Waterproof: According to the waterproofness of the APPLE WATCH
Case thickness:12mm
Bracelet: Stainless steel with 316L stainless steel pin buckleStrap
Accessories:
Instruction manual, watch case, bracelet, screws
* Due to the characteristics of this product, you will not be available for health care functions such as heart rate measurement. Please be careful after agreeing in advance.
| note

 
This product will be sold by case alone. The Apple Watch body is not included.
Since the back case is installed, health care functions such as heart rate measurement will not be available.