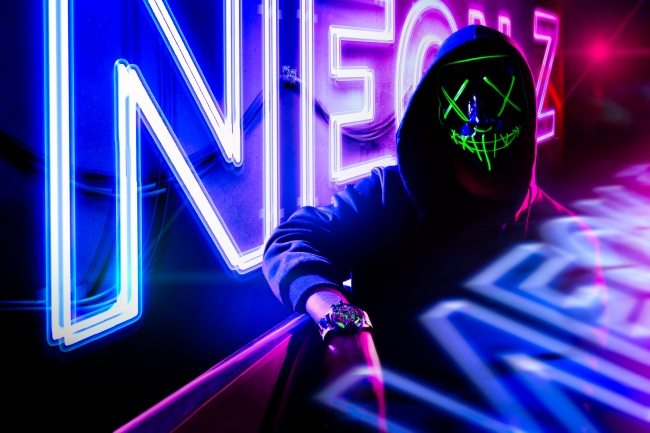 The new model, the "The NEON Z," is released from the concept's guiding watch, "ELECTRICIANZ (Elektrishans)," which contains a gimmic gimmick with a light part of the character.The sale has been started at the official online store of the Ppreve.
The "THE NEON Z," which was released this time, is a model that has been strongly conscious of the street color of the current trend.It is characterized by the printing of paint like a sprinkle of paint on the whole belt and in the character board, and a long needle, a short needle, and so on are made of various colors, and the iconic design has been produced.A black case is more multicolored.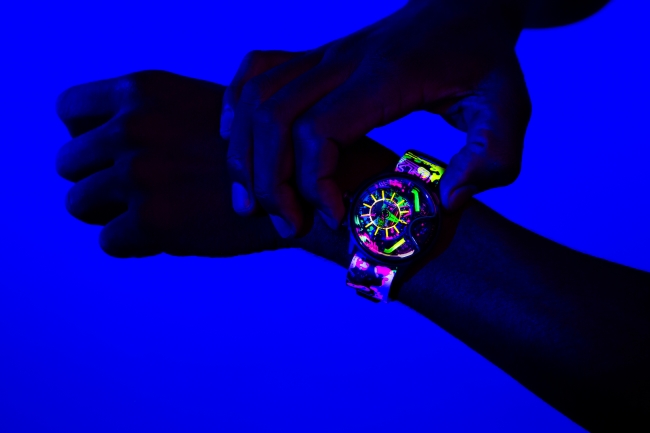 The most notable feature of the ELECTRICIANZ (Electorshans) is also the built-in light.By pressing the buttons on the upper right, the literal, unique guitar that is put on the display of the skeleton specification, is the only unique feature that is not found in other clockmakers, but as the sole symbol of the electrical system.Electron watches, such as those that have visualized the concept of "electricity," are attached not only to gimmick but also design.
THE NEON Z
Sales price: 52,800 yen (tax included)
ELECTRICIANZ product page
https://principe-prive.com/collections/electricianz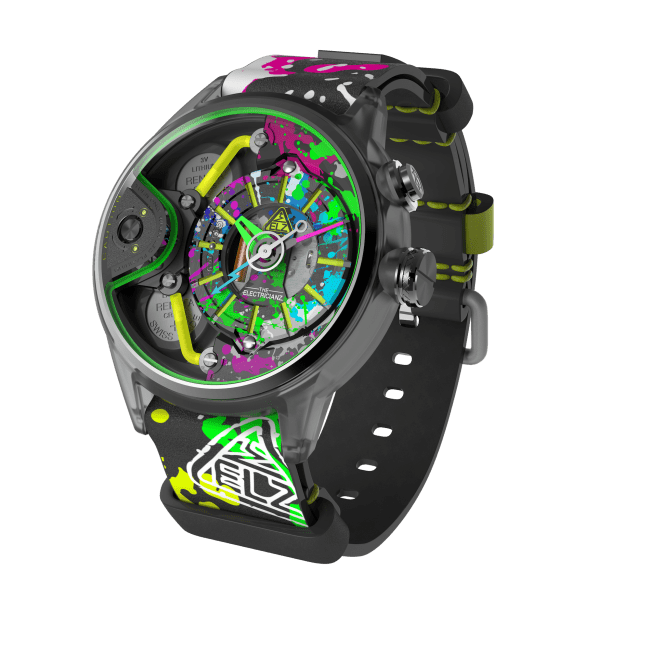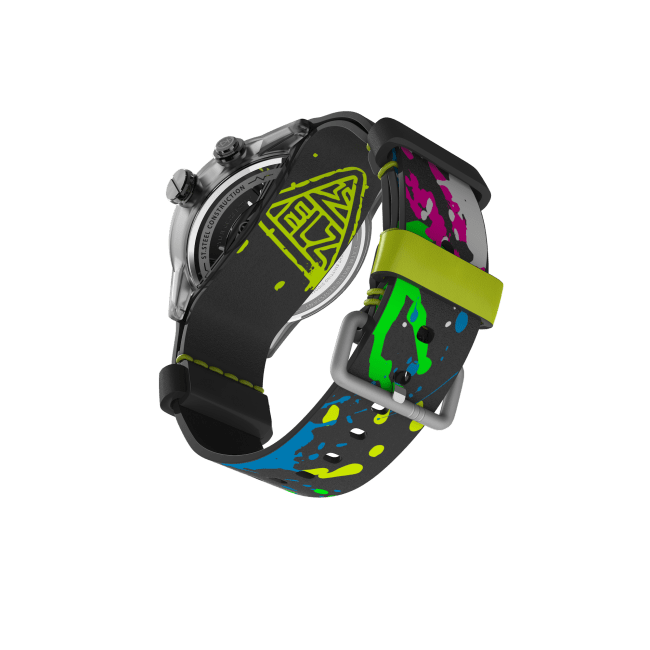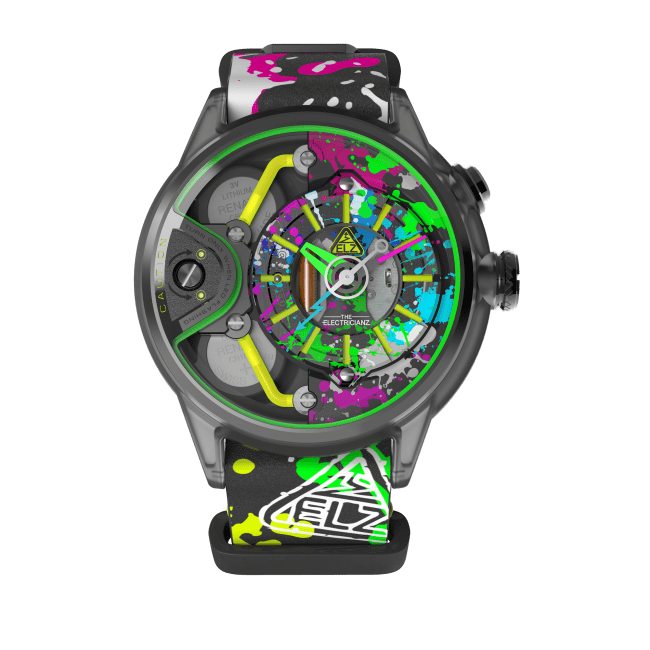 Model name: THE NEON Z
Selling price: 52,800 yen (tax included)
Case Size: 45mm
Strap width: 22 mm
Case Material: Stainless + Semi-Transparent Graynylon
Moubment :ELZ Inhouse Electric Module (double-battery)
Feng (wind and defense): Reflections: Hard mineral K1
Water-resistant water: 3-pressure waterproof
Strap: Black caste strap
Warranty: 1 year
▼ Handled stores
Princip-Ppreve Official Onlastore
https://principe-prive.com/collections/electricianz
ELECTRICIANZ (Electrishans)
"ELECTRICIANZ" is an electrical engineer and electrician in the Japanese language, and the design with the motif of "electricity" is being used as the motif of the name. Electro Shans reminds us of a flash of inspiration for a moment, and in an edge design full of dynamic inspiration, it is the Swiss brand that has ragh and luxurious luxury in the Urban Arvans.
About the PRINCIPE prive (Principyprive)
Ppreve is an import agent for overseas brands, but has its own face as a luxury brand to expand its own custom products.We have been collaborating on a large number of collaborations, with support from brands, designers and artists from around the world.Today, Princh Pepve has been focused on major media such as HYPEBEAST, and is growing into a worldwide enterprise brand.
---